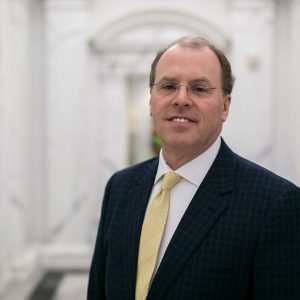 Jim Hobbs
Director of Business Development
Qualifications
EDUCATION
BA – University of Pittsburgh
MS – The Ohio State University
Background
Jim serves as Director of Business Development for Saville. His areas of focus include client relationships in a wide variety of industries as well as private equity firms, family offices and not-for-profit entities.
He has more than 30 years of experience in the business development and client management field. Prior to Saville, he served a similar role at Grant Thornton (2015-2017). Before that, Jim was with Ernst & Young (2004-15) as Transaction Advisory Services Associate Director of Business Development as well as Transaction Advisory Services Accounts Leader for the Southwest Region.
Prior to Ernst & Young, he was with the United of Metropolitan Dallas where he served as Senior VP of Resource Development from 2002-2004. Jim's industry backgrounds includes COO for Performance Matters Associates from 1997-2001 and Regional VP of Sales for Capital American Life Insurance Company from 1994-1997.
Jim lives in Highland Park with his wife of 36 years and has 4 daughters, 2 son-in-law's, 2 grandsons and a gentle English Mastiff. He enjoys spending time with family and friends, golf, and as much time in Key Largo as possible.