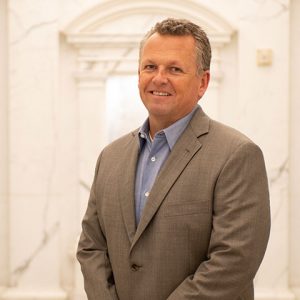 John Shellene
Partner
Qualifications
EDUCATION
BS – Texas Tech University
MBA – University of Texas in Arlington
Background
John earned his Bachelor of Science from Texas Tech University and his Masters of Business Administration from the University of Texas in Arlington. Before joining Saville, John served as president of Sherpa Management Partners which is a Dallas based foundation and non profit management firm. Through his twelve years of experience there, John developed a passion for serving families and companies that focused on the betterment of the community through philanthropy.
John enjoys being involved in the Dallas community. In May of 2010, he was appointed to the Dallas City Planning Commission as the representative for District 10. He served as the chairman for the City of Dallas Zoning Ordinance Committee.
He has also served as chairman of the City of Dallas Urban Design Advisory Committee, board chair of the SMU Mechanical Engineering Board, board chair for the Richland College Department of Engineering, board member for the University of North Texas College of Engineering, past vice-chair for Head Start of Greater Dallas Board, Dallas ISD district wide HB3 taskforce, National Science Foundation CCLI national proposal review member and panel chair, and a member of the Leadership Dallas Alumni class of 2008.