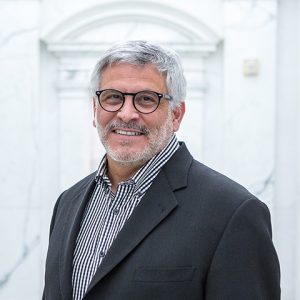 Mark Foglietta
Executive Director
Qualifications
EDUCATION
BBA Accounting · Baylor University
MBA · Baylor University
CERTIFICATIONS
Certified Public Accountant, Texas, Chartered Global Management Accountant
PROFESSIONAL ASSOCIATIONS
Certified Public Accountant
Texas Chartered Global Accountant
Certified Valuation Analyst
MARKETS OF EXPERTISE
Real Estate, Construction, Business Consulting, Firm Management
SERVICE AREAS OF FOCUS
Business Advisory Services, Firm Management
Background
"It is not what you look at that matters, it's what you see." -Thoreau

Mark began his career with Arthur Andersen's consulting division and spent many years in the Real Estate and Construction industry. He joined the firm in 1996 coming from the Real Estate division of Deloitte and Touches audit practice. He was admitted as a partner in 2002, leaving the rm in 2006 to become the Chief Financial Officer for a large Dallas Construction Company. He returned in 2008 and is responsible for the development and implementation of the strategic direction of the firm as well as to oversee the day-to-day operations.
For over 25 years, Mark has served as a Chief Financial Officer for various companies in the areas of telecommunications, construction, real estate and financial services. As a Big 4 Alumni, he has handled assurance services, merger and acquisitions and real estate consulting for the middle market. Foremost he values the opportunity to bring fresh solutions to unique issues for the people and industries he has served in his career.
Mark and his wife, Gail, live in Dallas. He enjoys working with the Boys Scouts and is passionate about photography and cars.