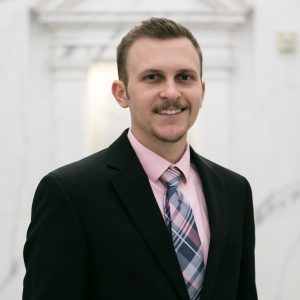 Matthew Starek
Tax Manager
Qualifications
EDUCATION
BBA Accounting · Texas A&M University- Commerce
MS Accounting· Texas A&M University- Commerce
CERTIFICATIONS
Certified Public Accountant, Texas
PROFESSIONAL ASSOCIATIONS
American Institute of Certified Public Accountants
Texas Society of Certified Public Accountants
SERVICE AREAS OF FOCUS AND MARKETS OF EXPERTISE
Professional Services, Export Incentives, State & Local Income Taxation
Background
Since beginning his career in public accounting at Saville, Dodgen, & Company in 2014, Matthew has enjoyed being a member of Saville's Global Tax and Advisory Group working with international clients by assisting in planning cross-border entity structures and transactions, navigating complex IRS compliance rules related to foreign activity reporting, and playing the role of mentor and coach to new staff. Matthew also serves professional services clients such as engineering firms, dentist offices, and law firms through providing effective solutions in the areas of tax planning, tax compliance, and financial analysis and budgeting.
Matthew is a member of the Richardson Chamber of Commerce International Concierge Committee, which is a program that provides comprehensive assistance and services to international companies doing business in Richardson and the broader North Texas region.
When he's not in the office, Matthew enjoys spending time with his family and friends doing outdoors activities such as hiking and fishing, learning the guitar, and singing karaoke. Matthew enjoys learning about other cultures through international travel and has studied Spanish while traveling abroad.