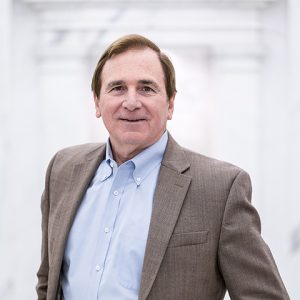 David Epperson
Director of Financial Services
Qualifications
EDUCATION
BBA Business Administration – Baylor University
CERTIFICATIONS
Certified Public Accountant, Texas
PROFESSIONAL ASSOCIATIONS
American Institute of Certified Public Accountants
Texas Society of Certified Public Accountants
MARKETS OF EXPERTISE
Law Firms, Marketing/Advertising Firms, and other Professional Service Clients; Real Estate, Construction, Wholesalers, and Financial Services
SERVICE AREAS OF FOCUS
High Net-Worth Individuals & Families, Tax Compliance, Tax Planning & Advisory, Business Advisory Services
Background
"We don't know who we are until we see what we can do ." -Martha Grimes
David's fundamental philosophy is to partner with his clients, get to know everything about them, create a workable strategic plan and then deliver on his commitment in helping them meet their financial objectives. He offers clients a can-do attitude and enjoys searching for the best solution for each client's specific tax and business planning needs. By working to understand their individual challenges, David can work proactively with clients, anticipating their needs before they ever pick up the phone to call.
He has been providing this level of service to clients since 1982 – admitted as partner ten years later. In addition to working with service professionals like attorneys and doctors, David particularly enjoys working with faith-based non-profit organizations by helping them reach their ministry goals.
His main areas of focus deal in federal and state tax planning and compliance, business advisory services for individuals, ow-through entities, retirement plans, startup companies and high net- worth families.
Outside of work, David devotes much of his volunteer time as Treasurer/Board Member of the Autistic Treatment Center of Texas.