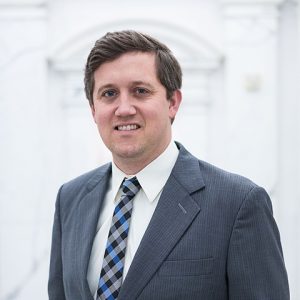 Joseph Hildebrand
Tax Partner
Qualifications
EDUCATION
BS Mathematics · Texas A&M University
CERTIFICATIONS
Certified Public Accountant, Texas
PROFESSIONAL ASSOCIATIONS
American Institute of Certified Public Accountants
Texas Society of Certified Public Accountants
MARKETS OF EXPERTISE
High-Net Worth Individuals and Family Offices, Real Estate, Construction, Healthcare
SERVICE AREAS OF FOCUS
Tax Compliance, Tax Planning & Advisory, Business Advisory Services & Compliance
Background
Joseph Hildebrand joined Saville in 2008, and has experience serving high-wealth individuals and their closely held businesses. His specific industry experience includes real estate, construction, healthcare, and family offices.
Joseph has advised businesses through the purchase, development, and sale of their businesses in multiple states, and provided consulting regarding compliance and tax-saving techniques through these business cycles. In addition, Joseph leverages his knowledge of tax planning to advise clients on topics such as entity structuring, retirement planning, and best practices.
Joseph serves on the board of the Luke 18:1 Foundation, which raises money to find a cure for and support families with children diagnosed with Spinal Muscular Atrophy (SMA).
Joseph and his wife, Emily, have two daughters. They reside in East Dallas and enjoy travelling, attending sporting events and activities with their family and friends.