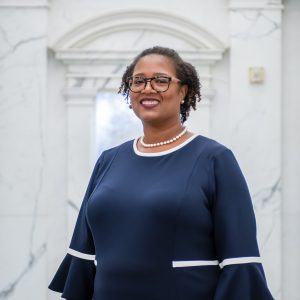 Kenya Brooks
CAS CFO
Qualifications
EDUCATION  – BS Accounting – Southern University
SERVICE AREAS OF FOCUS AND MARKETS OF EXPERTISE – Commercial Real Estate (Development, Property Management)
Background
Kenya has over twenty years of financial expertise, a solid track record of exceeding expectations and servant leadership to the team she manages. She graduated from Southern University with a degree in Accounting and moved to Dallas where she started her career with Hunt Realty as a Project Accountant.
In 1999, she transitioned to Stream Realty Partners as a Senior Project Accountant, eventually going on to lead the company's Corporate Accounting team. During her time at Stream Realty Partners, she maintained all accounting records and cash management, streamlined corporate accounting policies and procedures, gathered data to implement AvidXchange for corporate accounting payables, aided with the initial setup of the company's fund accounting, and played a role in the company's achievement of SOC I compliancy. She has worked with MRI, Yardi, JD Edwards, Skyline and QB Enterprise accounting software packages.
Kenya has one son, Kendall, who keeps her very busy. She is team mom for his football team, active in his schools VIP program, and volunteers at church regularly. On the rare occasion when spare time presents itself, Kenya likes to read a good book.