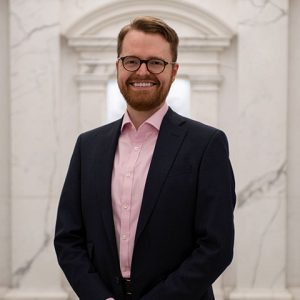 Robert A. Smith
Partner
Qualifications
EDUCATION
BBA Finance · Southern Methodist University
MS Accounting · Southern Methodist University
CERTIFICATIONS
Certified Public Accountant, Texas
Certified Public Accountant, New York
PROFESSIONAL ASSOCIATIONS
American Institute of Certified Public Accountants
Texas Society of Certified Public Accountants
MARKETS OF EXPERTISE
International Tax Advisory & Compliance, Export Incentives, State & Local Income Taxation
SERVICE AREAS OF FOCUS
International Tax Advisory & Compliance, Export Incentives, State & Local Income Taxation
Background
Robert Smith believes that borders should not be barriers to his clients achieving their goals. As leader of Saville's Global Advisory Group, Robert strives to be an essential partner to global businesses and families, helping solve international tax problems and removing obstacles to cross-border success.
Robert is a member of the Richardson Chamber of Commerce International Committee, a Richardson Chamber program that provides resources and expert cross-border assistance to domestic and foreign companies. Robert also won the Richardson Chamber International Ambassador of the Year in 2016.
Robert and his wife live in Dallas, Texas and enjoy researching local history and architecture.